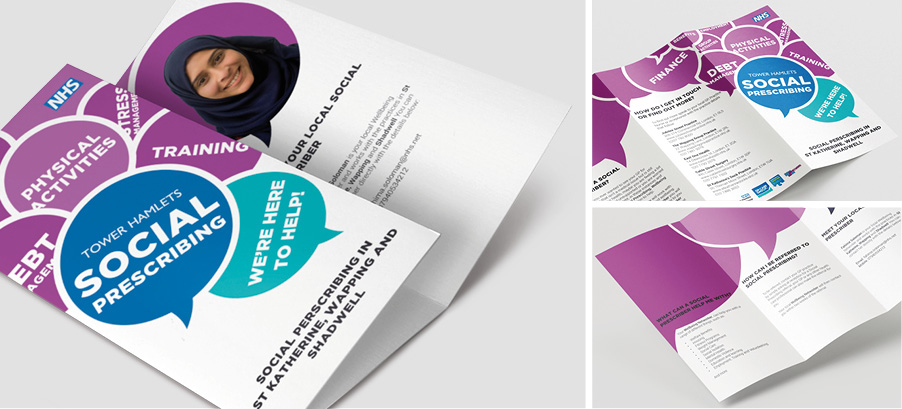 One of the most popular and cost effective ways to promote your business.
Our most requested option is the A4 6 page DL roll fold leaflet,
compact size and ideally suited for a variety of situations.

Size
Finished folded size: 100mm x 210mm (DL)
Flat size: 297mm x 210mm (A4)

Finished folded size: 148mm x 210mm (A5)

Flat size: 444mm x 210mm

Finished folded size: 105mm x 148mm (A6)

Flat size: 315mm x 148mm


Quantity
100 | 250 | 500 | 1000 | 2000 | 2500 | 5000 | 7500 | 10000 | 15000 | 20000

Minimum order quantity may vary depending on paper stock
Other quantities available on request

Paper Stock
Silk
150gsm | 250gsm | 350gsm
Uncoated
90gsm | 120gsm | 160gsm | 350gsm
Gloss
130gsm


Printing Process
Four colour process (CMYK)


Folding
Have your leaflets folded to create a four or six page handout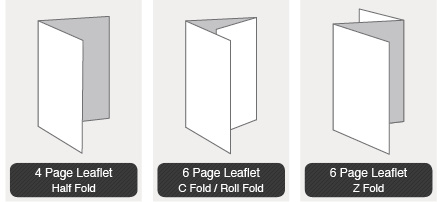 The description above is intended as a guide only. Please contact us to discuss your specific requirements.

Orders of less than 1000 will be printed digitally while orders of 1000 and above will be printed litho but this cannot be guaranteed.
Certain product variants may not be available.

Also available:

4 page Square
|
4 page A4
|
4 page DL
|
4 page A5
|
4 page A6

We can print both high and low volume folded leaflets to meet almost any budget.
Call us on 01923 211679 or email: